"Bec Taylor and The Lyrebirds – Anchor (New Release!)"
Out Today Friday November 10 checkout this great new tune on our Cafe Playlist……
Anchor is an upbeat alt-country-pop song co-written by Bec and lyric collaborator CJ Shaw.  The track was recorded at Golden Retriever in Sydney, and at ANU Recording Studios in Canberra and was produced by Louis Montgomery (SAFIA, Peking Duk).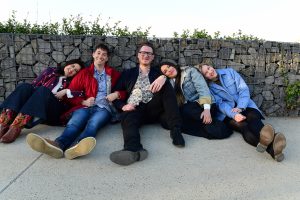 (pic by Tony Mott)
Bec Taylor is a multi-instrumentalist and songwriter who has recorded over a dozen studio records while performing on some of the biggest stages and festivals around the country, including BIGSOUND, Groovin' The Moo, and the Woodford Folk Festival, as well as playing alongside the likes of Gotye, The Darkness, and been on tour as main support for Regurgitator and Shonen Knife in her previous projects Fun Machine and Glitoris. The Lyrebirds, a five-piece alt-country pop band, is her most recent project.  Their delightful blend of artful songwriting, tasty earworms and layered harmonies that will leave you humming their tunes for days.
If you happen to be in Canberra go along to the single launch…..
Bec Taylor and the Lyrebirds + CJ Shaw and the Blow Ins + The Burley Griffin at Live at the Polo, The White Eagle Polish Club, Canberra, Saturday 18th November 7pm
Tickets:
Checkout the new single 'Anchor' on our Soundslikecafe Playlist 
OR Direct link right here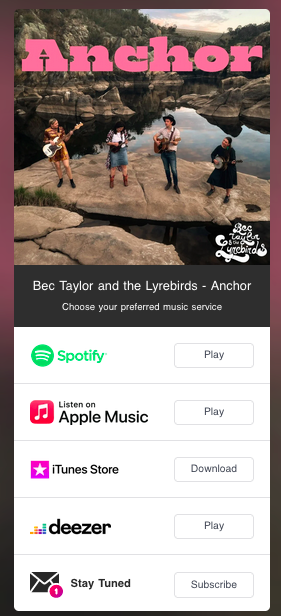 Connect with Bec Taylor and The Lyrebirds