"ARIA Winners Steve Kilbey & Gareth Koch LIVE Brass Monkey Cronulla"
 'THE WINGED HEELS' FEAT: STEVE KILBEY (THE CHURCH), GARETH KOCH (SAFFIRE) & ROGER MASON (ICEHOUSE) PERFORM "SONGS FROM ANOTHER LIFE: (MUSIC OF ANTIQUITY)"
LIVE AT BRASS MONKEY CRONULLA
FRIDAY  25 SEPTEMBER 2020
Get tickets for the early session at 530pm DINNER AND SHOW
or the late session at 8:30pm DINNER AND SHOW


These 2 shows follow the recent Paddo RSL show where the Sydney Morning Herald said "Koch's guitar is a delight…. Together with Kilbey as troubled troubadour and a reverent Roger Mason (Icehouse) on effects, guitar, ukulele and dulcimer Songs From Another Life is esoteric yet palatable and pretty and lacquered with the boldness of its medieval-inspired mission."(Kate Hennessy)
The live performance includes pieces from both ancient music albums, reconstructed to suit the live format, plus some selected other tunes, and will be presented as a complete 90 minute set with no support act. You can also sit back and partake of the wonderful food at the Brass Monkey.
.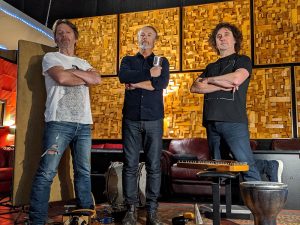 Songs from Another Life (Music of Antiquity) is the second collaborative album by Steve Kilbey and Gareth Koch. It follows their successful debut Chryse Planitia earlier this year.
In Steve's words on the liner notes to the LP he says:
"Working with language scholars and local musicians, we have attempted to bring these ancient songs alive. They have rendered the songs in a manner that is comprehensible to the modern listener. The songs and recordings represent the thoughts and sounds of a distant antiquity. Here then is the past – and now the past is here."
Songs From Another Life is OUT NOW via FOGHORN/MGM.
Videos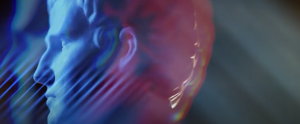 Connect with Steve Kilbey:
Connect with Gareth Koch: