"Eldafyre – Stylist Acoustic Poet"
Soundslikecafe is proud to present our first feature artist for 2020 – Eldafyre
Heres the most recent review
Music review of the album 'Raw' by ELDAFYRE
Author: Adam Paul Jones
Lie back in bed with quality headphones wrapped around your head and escape into a meditative state with the grooves from ELDAFYRE's 'Raw', an opus of 7 expansive modern jazz masterpieces. Mind you, I'd have this album, an indulgence for your ears and mind, blasting out of loudspeakers whilst spring cleaning the house!
38 year-old Mark, who hails from the central Victorian country town of Shepparton, and now more likely calls Byron Bay his spiritual home, is ELDAFYRE, with those dreamy and nasally new folky vocal tones reminiscent of Boy and Bear. This is a very fine album featuring sultry saxophones and trumpeting horns, that blend effortlessly with stereophonic keyboards, complimentary guitars and a beautiful dark rhythm section, topping off this modern catchy jazz-rock-funk outing.
 Imagine if an old creative Melbourne songwriter with jazz, blues and folk influences met Steely Dan and Patti Smith's love-child, well, they would give birth to ELDAFYRE, and this 'Raw' album that opens quite naturally with 'Welcome Around' – getting that bass guitar popping with some twangy guitar and smooth trumpet before we are introduced to 'why don't you come inside?', an invitation few could refuse, with that voice! As this song progresses I want to get up and dance with my special one and celebrate our love.
We can have 'Another Wholesome Night' with what now sounds like Rikki Lee Jones' backing band, and yes mate, we will "be so kind to see it through". As we keep dancing, 'The Evening Came Together' and we stopped to marvel at the conversation going on between Mr. Trumpet, Mr. Sax and Mr Keyboards. This is 'Where Connection Bonds' and we swing together like willows swaying in a warm breeze.
There is so much more to come, including some rock electric chords playing with a sax in 'Phat Lines Down', then we are treated to a 'Long Pause' (which is anything but), before ending appropriately with yet another work of art, 'A Last Goodbye'.
Listen up lovers of fine music, do yourself an ELDAFYRE favour….
Describing himself as a 'Sylist Acoustic Poet' and with his new album of Dark Smokey Jazz Noir "RAW" featured on soundslikecafe we managed to get him sitting on the couch and asked some in depth questions of this aspiring new artist –
Tell us about the moment you decided to become a singer/writer/artist/musician? What did your family/friends have to say about it?
When I was very young I watched 'the little shop of horrors' and 'the lion king'. I got my hands on the soundtrack and used to sing it over and over. The first time anyone becomes a singer is when they first start to sing. For me it was these songs to the walls of an old bungalow in Shepparton. Near the showgrounds. Down a street called Williams rd. My families way of support was to call me names and force me as far away from them as possible.  Then I found myself locked in the car so they couldn't stop me from singing. They call it hard love.
Who are your early influences?
Brian Transeau. Patti smith. Rodriguez. Melanie Safka. John Butler Trio. Jeff Buckley. Xavier Rudd.
Tell us a little about your writing process, how does a song come along? What gets you going creatively?
Being alone. Where nobody can possibly here a word I'm singing. This happens in quiet spaces with just me and my guitar. Being together in the moment. Finding a 'jam night' and making up music in the heat of the moment. Being surrounded by a dancing crowd. I create many unheard songs this way. People tell me I look possessed. I literally have no concept of space and time. When I come out of the creative coma its like I am born again. The song is always complete the first time. If it doesn't complete itself.. then it gets thrown away.
What is the first record you bought and why?
Offspring – Smash.  It made me jump around the room and forget about school.
What current/new Artists/Bands inspire you and why?
Brian Transeau. True music lovers have an artist they resonate with the most. 'Movement in still life' Was a transitional album for my life. Every-time I listen to that album I am transported to walking Melbourne streets. I treasure it. Its my life and blood. Ill never love an album more.
Tell us a little about what a crowd can expect at a live show?
Currently I do only live acoustic poetry sessions at some pretty cool restaurants and cafes. Some magical festivals. Expect music therapy. Expect to be relaxed. Expect to forget about your worries. Most report a deep sense of healing and restoration after my performances.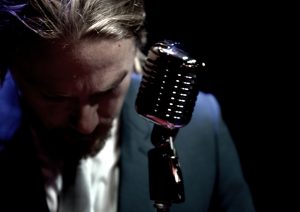 'Eldafyre'is a stylist acoustic poet. Sending out euphoric melancholia infused with the deep passion of love, from all things. Eldafyre grew up in Shepparton and now resides within the northern rivers of NSW or deep in the mountains near Melbourne. With four mastered studio albums we see a vast range of genres. The RAW album was 3 years in the making. Eldafyre wrote every song in one evening. Recreating the same lyrical stories to a dark jazz smokey noir band. Hand selected and collaborated with some of the best session musicians available in Australia. After three years absorbing the creation, a remix was made with an intention to finalize the work of art. Filtered organically with all ego and unwanted material omitted. With influences from Patti Smith, Rodriguez and Melanie Safka. Eldafyre thinks of himself as a storyteller. Telling this story as a studio musician.
Check what it's all about now-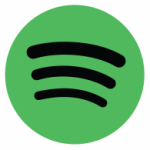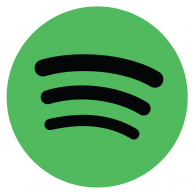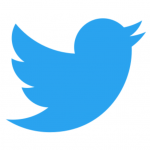 .