"Gareth Koch – Tangos del Gato (New Release!)"
For the past 12 months Gareth has been recording and releasing tracks that explore the various forms of classical Spanish dance forms: Tango and Flamenco.  His output has built a solid base of keen listeners, now over 10,000 monthly listeners.
This latest release is a Tango.  Tangos is a dance form that developed primarily between Cadiz and Sevilla.  It is a 4/4 beat rhythm and has some reminiscence with certain Arabic rhythm and groove patterns.  The flamenco Tangos, has nothing to do with the Argentinian Tango.  The style of dancing is also sensual which includes much hip movement due to the Arabic belly dancing style.
Tangos, together with Bulerías are the two favourite forms of jamming and partying in all the Juergas (a flamenco party-jam) usually in celebration of a wedding, baptism or any joyous occasion.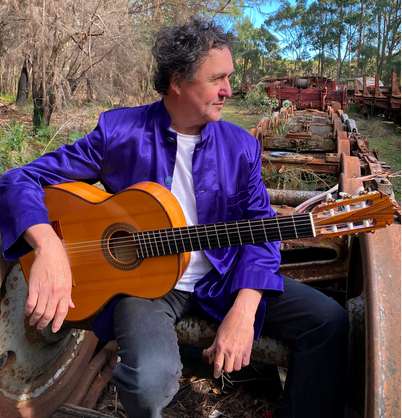 Gareth Koch is an ARIA Award winning multi-instrumentalist, recording artist, guitar soloist, composer & songwriter.  He has recorded a sizeable repertory across multiple genres spanning works for classical guitar, flamenco, original compositions, arrangements, medieval projects, rock & songwriting. He has appeared at major festivals within Australia, Europe, Asia and North America.
Checkout the new single 'Tangos del Gato' on our Soundslikecafe Playlist 
OR Direct link right here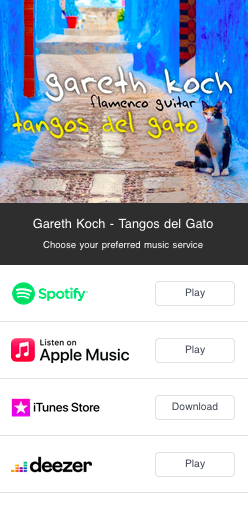 Connect with Gareth