"The Mezcaltones Release Single 'I Wanna Do It With You'"
'I Wanna Do It With You' is the second single from the fourth and latest album 'Agave Soiree'.
On the back of the first single from 'Agave Soirée' ('If l Could Make You See'), The Mezcaltones present part two of their "Modern Romance Trilogy" entitled 'I Wanna Do It With You'. This song is a "progressive country" track and poses the question… What if Otis Redding was a member of the Allman Brothers? The spark behind 'I Wanna Do It With You' is the ostinato theme, set up by the lead guitar and met with a syncopated guitar rhythm to make the opening statement. Col and Dan's vocals appear as one as they blanket the verses to be countered with a call and response guitar solo played in double stop harmony.  This lyrically optimistic and light hearted jaunt is a delight to the ears and a smile to the soul.
The Mezcaltones are…
Neralita
Rhythm and slide guitar. She has and uses a handmade resonator for slide and a Gretsch for the Bigsby stuff but her guitar of choice is the Slimline telly played through a VOX AC15…
Mimi
Mimi is a graduate of the Sydney School of Theatre and has acted on stage and screen. A triple threat… she also sings and dances plus displays her skills with different apparatus including, hula hoop, ribbons, flags and anything else she can get her hands on.
Lucre
Bass guitar and one hell of a one half of the engine room. Light on his feet with fingers to match.
Don Juan
Drummer and the other half of the engine room. Dan is not only an exceptional drummer but is the primary backing vocals and harmony person. Bangin' out the lows and belting out the highs.
Shango
Lead Guitar. A graduate of the Sydney Conservatorium of Music and someone with a deeply developed sense of sound textures making for an immersive musical experience.
Col Padre
Frontman. Raspy, experienced singer with an innate sense of humour which is reflected in his lyrics and delivery.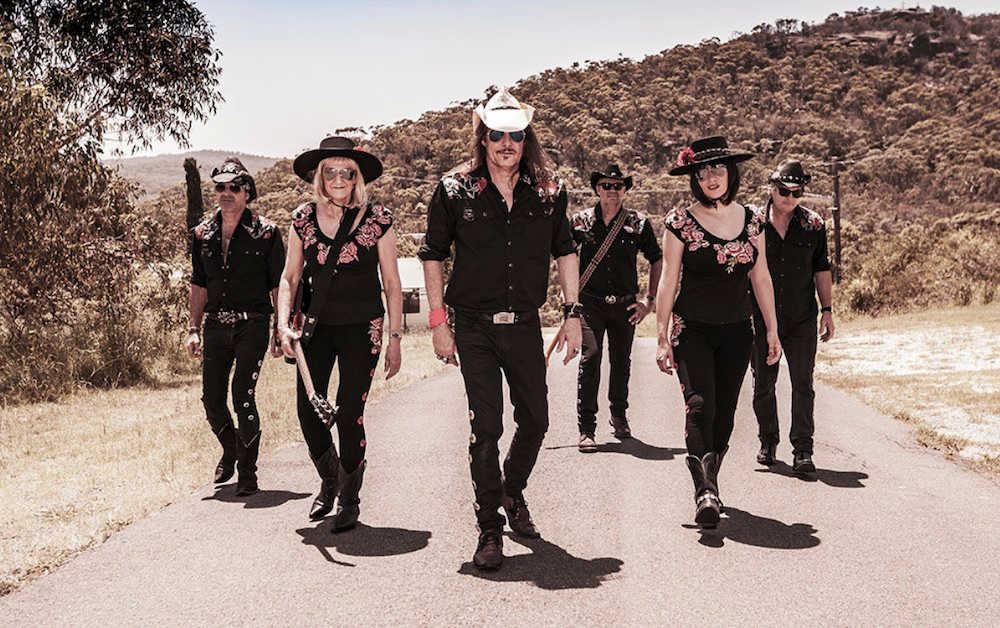 Song Description
Gotta love an up-tempo single that starts with the chorus. The Mezcaltones have scored bigtime with this catchy, upbeat, hooky tune. Plenty of guitar riffs, ooh aah backing vocals and snappy drums and bass on this full throttle Texmex track.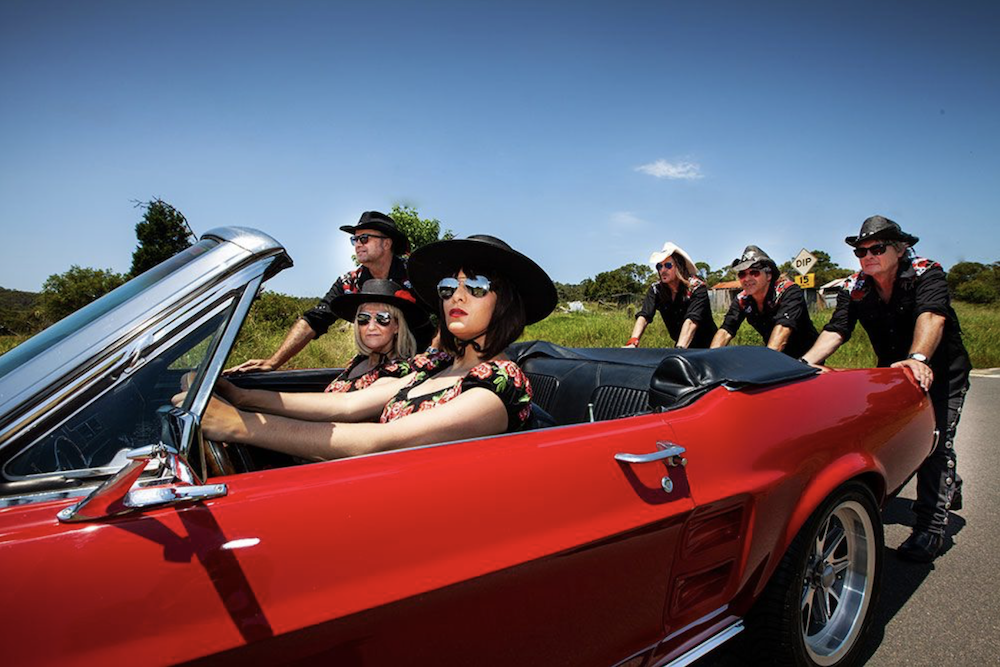 The Mezcaltones are a Sydney six-piece band whose aim was to put together a repertoire of obscure alt country/surf twang songs. They were found mostly on cult Mexican movie soundtracks and then matched with dance, cabaret and outrageous showmanship to form a unique and original show. Ten years and four albums later the Mezcaltones are one of Sydney's premiere live acts. With an impressive collection of original songs, the Mezcaltones are not only able to play venues that are traditionally for original bands only but are also able to put on three set shows at some of the more mainstream venues.
The Mezcaltones love playing festivals having performed at Groundwater CMF; Sydney Blues & Roots Festival; Dashville Skyline Festival; Blue Mountains Music Festival to name a few. They have also performed at seven Tamworth Music Festivals including this year where they performed ten shows in eight days.  The shows were a huge success and the band were booked for 2024 before they'd even left town. The Mezcaltones have also been booked for the 2024 Broadbeach Blues and Roots Festival in QLD.
Some of the Mezcaltones regular Sydney gigs include The Marrickville Bowling Club, The Union Hotel, Shady Pines Saloon, Narrabeen Sands, Collaroy Beach Club, Club Cronulla and The Orient Hotel.
Stream the single: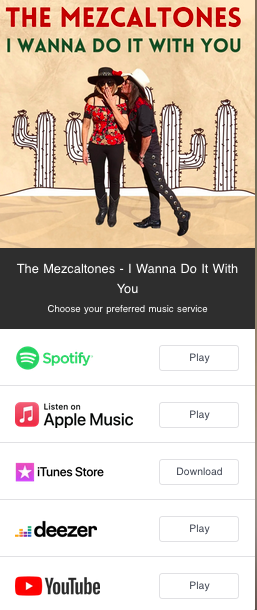 Connect with The Mezcaltones: