"Review of Steve Kilbey and Gareth Koch album Chryse Planitia"
By Adam Jones 24/3/2020
Some artists and bands change like a slow-moving chameleon. Listen to Bowie's first and last albums, and Queen's, and the Rolling Stones. None of them gathered any moss, but did they gain any shine? 
In Australia we have some extraordinary and treasured original artists who consistently deliver creative fodder for the music loving Aussie cattle, and all those other beautiful creatures herding around this great continent and across the world. Enigmatic riders on the dragons of fiery passion and creativity. 
Some amazing dragon's sons also have a long tail that lashes our ears with a quirky but blunt sentiment, along with a hearty serving of provocative ideas.  It takes a true lover of the art of contemporary music to really appreciate the legend that is Steve Kilbey, the master of The Church, and a maestro for the lovers of exceptional songwriting and performance. But he is still somehow pleasingly familiar.  When you get this close to musical utopia, the worst thing you can do is change too much!
But wait, there's more!! Another shiny dragon egg has borne a different, but kindred spirit, conjured up by the masters of fantastic melody and classical classiness, and his name is Gareth Koch. Wow, this Aria award winner plays the guitar better than the best lover in the world tinkers with the sweet body of the object of his desire. Gareth relentlessly pleased my ears, and they were suffering gladly from his incandescent acoustic sensory overload.
Their incredible collaboration, helmed by the solid and laconic vocals and songwriting from Steve, is a somewhat different, but just frigging awesome, version of those fantastic albums we were treated to last millennium in the only Church I would every prey in.
So what can we find between the pews, up in the mural-covered arches, and hidden in cobwebbed bell-towers? Well, I tell you right now. There is still so much to discover, even after a few listens I feel like I need to spend 6 months with this album hitting my ears at least a few times per week, before I could do it some real justice with my review.  But with only a few spins on my digital turntable, I will do my best, and give it a go!
'Chryse Planitia' is a smooth round golden plain, found north of the equator on the planet Mars, AND probably one of the most interesting and original album names I've seen since Pink Floyd in the late 60s. Well, I suppose its a very appropriate name, because it definitely rocketed my mind to another planet!
This collection of great songs opens with the fast-paced band expression that is Fallen Crown. "Hey baby, I'm a billionaire! Woah! She said I've got everything I need". Well, lucky her, but her crown has fallen to the ground, because "her broken King don't know what to say, clinging to the throne by a piece of string".  Surely this is a critical appraisal of greed and power, but "wow, you look so pretty!".
The Fatal Hour strikes early on, "still sour in its cage, while fools come out to promenade". This slower, and darker song is modern folklore. With multiple acoustic guitars plucking along, this is moody melodies galore. Then a bit of Didge introduces us to that misnamed Tassie Tiger, the Thylacine, mourning the extinction of that weird native dog from the map of Tassie. "Somebody came and took them all away, but still I wonder where they are tonight".  Next comes Tears of The End Of The World, a ballad for all that we seem to have lost and destroyed on planet Earth.  And some people want to go and live on inhospitable Mars!  Why, so they can "smile at the end of the day, mean everything, mean anything, give nothing away"?
In 'Ophelia Without Wine' Steve is "dying for the chance for her to come my way".  Gareth is once again amazing on the nylon strings.  This whole album has so much to offer.  Rest assured that the rest of the album, with songs that are so easy to indulge in, and with titles such as 'Heart is Heavy', 'Lady Ishtar in her Garden', 'Broken Toys', and 'Lost At Sea', are sweet or sour treats that just keep coming, like a bottomless bowl of your favourite dessert or chilli con carne.
Honestly, this album has just been added to my 'Essential Listening List'.  Say no more.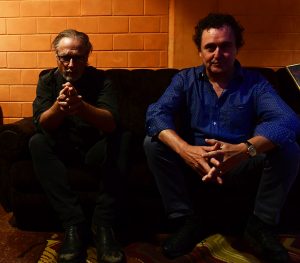 (photo credit: Tony Mott)
Listen to the album on your favourite platform: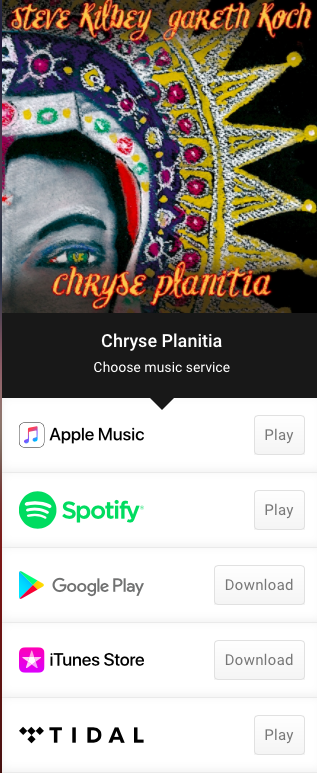 Connect with Steve Kilbey:
Connect with Gareth Koch: