"Joel Leffler – Brighton Lakes Sessions EP"
If you were to walk in the front door of one of those homes, turn right up the stairs and left into bedroom 3 you would find a grand piano, an acoustic guitar & an air of something recognisably creative.
This 8 track EP features popular songs from Joel Lefflers's previous titles 'Run With The Wolves' & 'Strip Me Bare' along with 2 brand new acoustic tracks fresh out of the studio, 'Where You Are' & 'Home To Me (Caledonia)'.
Much like Brighton Lakes face lift; these songs have been re-imagined to give an insight into what they sound like both in pre-production & live in show.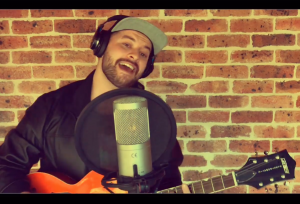 Joel says of his experience recording the acoustic sessions, "I was recently diagnosed with severe anxiety that found me laying in an ER bed at Liverpool Hospital…What I thought was originally derived from music actually turns out to be – that music itself is the cure!"
Brighton Lakes Sessions EP was written, recorded & produced by Joel Leffler followed by mastering by Andrew Beck at Damien Gerard Studios.
Listen here:



Connect with Joel: