"Tailor Birds on the Road Update!"
Some updates from the mad mad world of the Tailor Birds – one of our fave artists currently touring Australia in their own home fitted out camper van…
How are you all?  Its' been a while since we last emailed, but life on the road is a busy one. Now 6 weeks in, things are well, though I can't quite remember what life was like before I jumped into the van and took this leap of faith, a calculated risk you could say, or perhaps a welcome change & development.
To get to where we're at now, what a job its' been, but as they say, good things come to those who wait.

And as I write this mailout, I'm in NSW, a few hours north of Sydney.  It's thanks to you guys – through your support through donations, merch purchases, home cooked meals, a space to park our van even.  It's all about the power of the people, I say, and this enables us to tour full time, spreading good energy wherever possible.  The Tailor Birds family is growing, and as I travel through Australia, my heart is warm.
 
With 27 shows through over 20 towns, in just 6 weeks – pop up gigs, street shows, venue gigs, cafés, & markets, we've done 3 – 8 shows per week, driven over 6,000 km through VIC, up to Northern Queensland, and seen so much beauty. Siting hundreds of kangaroos, soldier crabs, a 26 million year old extinct volcano, waterfalls, beaches, rock pools, Australia is a mighty country.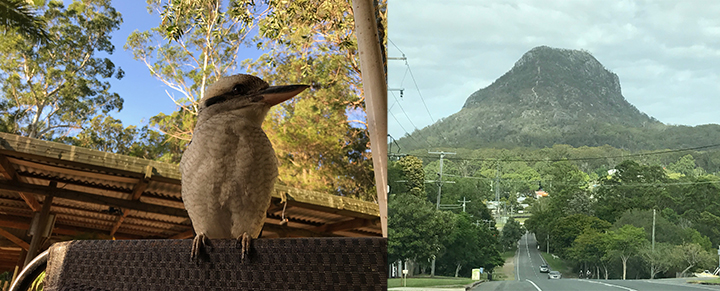 Though lucky we're in NSW.  As you may have heard, N. QLD was hit with a category 4 cyclone, Cyclone Debbie a few days ago.  With road closures, flash flooding and more, it's with great sadness that we have had to cancel our Sun Townsville gig.  So the Willows Market is being shifted to later in the year.  We may also have to cancel the Mackay show, we'll see.
SO KEEP CHECKING THE WEBSITE, FACEBOOK, INSTAGRAM for all notifications, gig changes, as that's where all the info gets updated.
But despite this extreme weather, and the impact of the past week, we've got to look forward not backward, and with that in mind, we've some really cool things coming up…:
Appearances through: Coffs Harbour, Oran Park, Glebe, Nabiac, the Hunter Valley…..
As we're in NSW, we've just added the Tea Gardens Genuine Farmers Market (Sat 1st April), and Johns River Community markets (Sat 8th April).
PLUS…..we've got Eumundi's Bohemian Bungalow (June), a night-time cruise in Cooktown (June), AND…..
ST. ALBANS FOLK FESTIVAL (21st – 23rd April)
PLUS
THE BYRON BAY BLUESFEST BUSKING COMPETITION – 12th APRIL, we're up!!!!!!!  
Semi-Finals – BEACH HOTEL, 8pm!!!  So come hang out, help us win this thing!!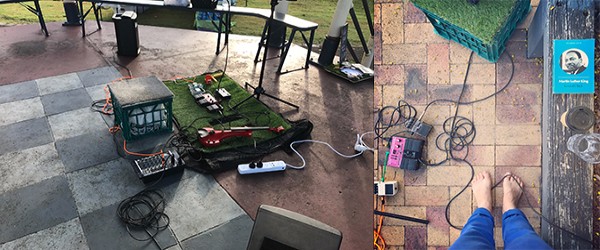 And with numerous Aussie shows coming up, a new T.Birds lullaby release headed your way, plus a 5th European summer tour coming up, we've got lots happening – large and small, and each is a treat!!
You can get in touch with us via tailorbirdsmusic@gmail.com as we'd love to hear from you, about anything – how your day has been, how Cyclone Debbie has effected you, songs you might be working on, or even if you want to get us in for a bit of a house visit/house concert.
And with the aftermath of Cyclone Debbie, we're gonna try to stay safe, otherwise, we'll be stranded, or washed away.  So, look after yourselves, and see you along the way.
Next time we write, it will hopefully be from a patch of dry land.