"CJ Shaw Releases Music Video for 'Lonely Road'"
The song was written as a parable for CJ's experience of the music world and the sensation of falling short. Shot in the heart of winter on the Monaro Plains, south of Canberra, the Lonely Road music video clip sees CJ Shaw taking on the persona of a train guard, walking deserted railway carriages, waiting for passengers that never arrive. With the Canberra Railway Museum and the Michelago Railway Station in the backdrop, this beautifully crafted video clip visually plays on the haunting emotive nuances of the song, leading the audience on his journey of fulfilment.
The music video, directed by award-winning director/ producer Stackhat (Sampa The Great, L-Fresh The Lion), is simply breathtaking in its raw beauty, capturing the desolation of the song's mood with mesmerising vision of Monaro Plains, south of Canberra, alongside vision of CJ as a train conductor filmed at the Canberra Railway Museum and Michelago Railway Station.
Watch the Video here via the Scenestr premiere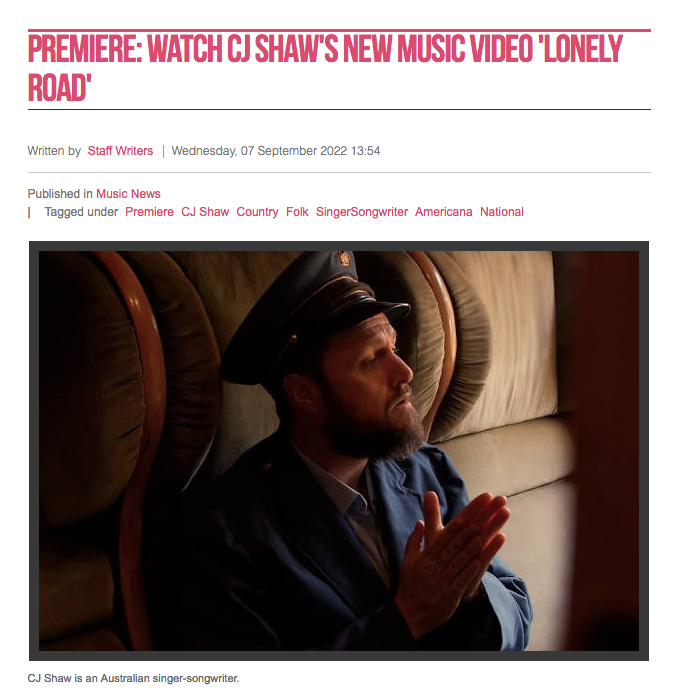 Listen