"Christmas Cheer from Andre Cordova"
Some Christmas / Holiday tunes just in time to celebrate the season.
A great 'Crooner' selection from this new and versatile young artist with an ear for timeless songs.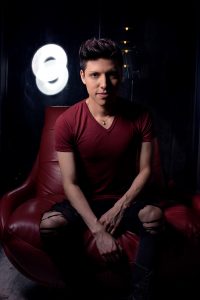 Andre Cordova is an Australian-born, Peruvian, independent singer-songwriter with a knack for versatility. Based in Sydney, but raised in the Western Suburbs, it may seem an unlikely place to find someone who can croon alongside the likes of Michael Bublé and Frank Sinatra, or tap into his Latin roots with Spanish lyrics, let alone persevere in styles such as Pop, Rock, Alternative, Indie, Folk, EDM, Experimental, Trap, Rap, Hip Hop, and a dash of Metal music.
Now, after an arduous year, Andre serenades the classics with his holiday cover album 'Christmas Crooner'.
Stream The Album here
Connect With Andre