"PG Naylor Releases Latest Single 'Move Like That'"
"The song is based on my memories of my first visit to a strip club in Kings Cross in the mid 60s (the Pink Pussy cat – not Chinatown as mentioned in the song – Chinatown just seemed to work better musically).  There was a well known 'dancer' there who attracted much interest for her 'moves'.  The verse about me being hauled onto the stage is entirely imaginary!!" – PG Naylor
A nod to the 60's rocker with some modern brass and vocal touches make this mid-tempo song from PG Naylor instantly accessible.  Right from the get-go its hooky, rhythmic and very sing along.  There's a cheeky element to the lyrics and vocals to set it all off too.
PG Naylor brings a new original visit to 60s classic rock music. All songs are written and performed by PG – who was there then in the 60s and is still here now! Although all the songs are new, they slot perfectly into a 60s rock playlist. PG has been playing in rock bands based in Sydney, Australia since the 60s, and after a life in the corporate world he has returned to his first love – 60s rock music. The title track to his album, Sanctuary, was announced as a semi finalist in the 2019 International Songwriting Competition, based in Nashville, USA; the tracks Sanctuary and Hollywood Road were both announced as semi finalists in the 2020 Voyager International Songwriting Competition based in Melbourne, Australia as well.
Demonstrating that there is still great interest in 'old rockers', since 2020 his songs have attracted over 80,00 listeners and just under 160,000 streams on Spotify (and still growing every day!)
Official Video:
 Stream on Spotify: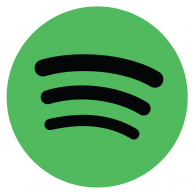 Connect with PG Naylor: