"The Jimmy C – Songs For The Species"
Humourous, up-beat, catchy, power/pop/psychedelic/rock … the Melbourne one-man-band The Jimmy C opens a can of earworms that burrow deep and leave you smiling.
The Jimmy C is Jamie Coghill, a self-taught multi-instrumentalist who loves the music of the late 60's and early 70's.  Some know Jamie as the drummer from Luxedo, Fez Perez and The Devilrock Four, others know him from his own music as The Jimmy C. He records everything at home in his spare room.
Songs For The Species is a humorous collection of songs whose creator says is sonically influenced by  Super Furry Animals, The Kinks, Jellyfish, Supergrass, ELO, Pugwash, Beach Boys and The Beatles.
The album opener is Everybody Shits. "Imagine Jellyfish playing your favourite up-beat 70s sitcom theme," Coghill enthuses. "[It's] a bouncy pop song reminding us, "It doesn't matter how cute you are, you still have an asshole.""
Another album highlight is the jangly Foot In My Mouth, "an ode to those of us who never fail to say the wrong thing every time we speak." Coghill describes the song as, " a slow plodding rocker with up-beat choruses and a chaotic split personality ending."
Alt-country meets sunny pop in the harmony-filled "ASAPples", which rides on some, "silly modern-life influenced lyrics" – the inspiration of texting, emojis and our technology-filled lives.
Born Without A Brain is where the drummer makes fun of drummers. "They're my people!", Coghill protests.  Power pop guitars, lush Beach Boys harmonies and upbeat vibes makes this track a catchy and enjoyable album standout.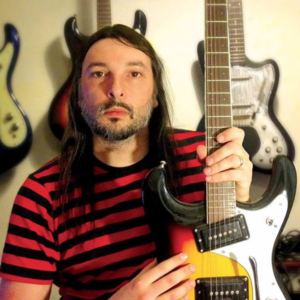 Songs For The Species is out now on Foghorn/MGM. 
Watch the video for "Baby Blue Sky" here: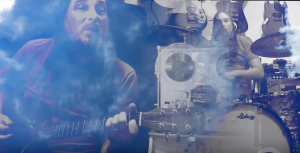 And see all SIX BRAND NEW VIDEOS from The Jimmy C here:
Listen via your favourite music provider here:
Connect with The Jimmy C: