"Graham Gouldman Album Modesty Forbids New Review"
Review
By Michael Smith
Imagine being invited to play with one of the guys who inspired you to become a musician. For Eric Stewart, that became a reality for a few productive years when he joined Paul McCartney, not only playing guitar for but cowriting songs with him for his Tug Of War, Pipes Of Peace, Give My Regards to Broadway and the unfortunate Press to Play albums. For Graham Gouldman, Stewart's one-time partner in 10CC, it came with a call to join Ringo Starr on a tour. Well, he was never going to get a call from Paul was he, being a bass player? Gouldman may be getting on a bit but as the opening track of his third solo album, 'Standing Next To Me', makes clear, Gouldman remains as youthfully starry-eyed about having had the chance to play with a Beatle, who adds his drums to this most Beatleish of tunes, as he would have been when he first heard The Beatles as an aspiring 17 year old playing in bands around Salford and Birmingham back in 1963.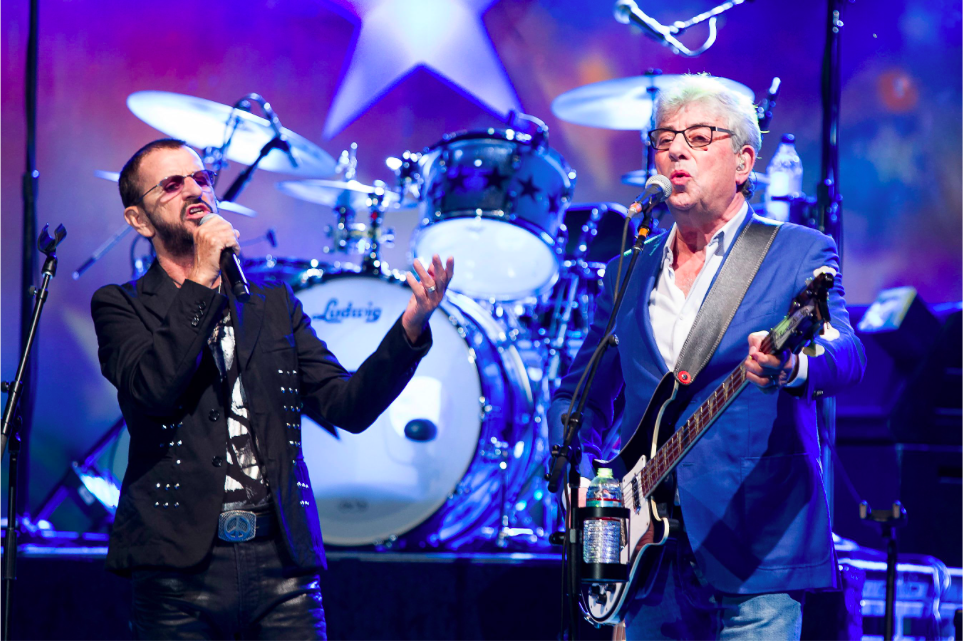 Within a year, Gouldman was churning out songs that matched his obvious inspiration, McCartney, that were being recorded by everyone from The Yardbirds – 'For Your Love' and 'Heart Full of Soul' – to Herman's Hermits – 'No Milk Today' – to The Hollies – 'Bus Stop', even if his own band The Mockingbirds never quite managed to break through. From 1970 on, Gouldman seemed happy to submerge his gifts within 10CC, cowriting within the initial four-piece then, after the split in 1977, with Eric Stewart, until he too stepped away. Across the 11 songs on Modesty Forbids, it's obvious we're in the presence of a master – and versatile – songsmith who, as it happens, has proven himself far more consistent in terms of quality control than McCartney, who obviously remains an unmistakeable influence, Gouldman's bass lines often as stylishly melodic and unexpected as anything by the Fab One. There's even a touch of the George Harrison's not only in the lyric and melody of 'What Time Won't Heal', but in Gouldman's voice! It's also not just silly love songs – Gouldman still has something to say, in 'All Around the World', cowritten with Beth Neilson Chapman, and the melodically very 10CC 'Hangin' by a Thread' joining the call to face the reality of climate change. Modesty Forbids is the album McCartney fans have been hoping their man might make for years – a pretty bold statement, I know, but really, 'Waiting All My Life for You' is pure McCartney. Altogether, this is a truly quality album in the classic sense.
Stream

Connect with Graham Gouldman