"Levi-X Releases Debut Single Amazing Grace (Grace Amazing)"
Levi-X is a young singer/saxophonist (12 yo), based in Queensland. Levi has been performing at several markets in North Brisbane with his father since he was 11 years old, entertaining crowds with his saxophone and singing. He plays all genres of music but has a style that is rooted in light Jazz improvisation. His debut song, Amazing Grace (Grace Amazing) was recorded when he was 12 years old and is the first of a number of songs he is working on.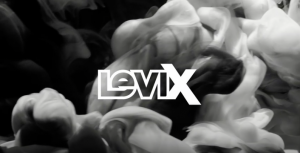 Amazing Grace (Grace Amazing) is a new interpretation of the well know traditional song, and digs into the song's history and meaning with the rawness and innocence of the 12 year old singer, Levi-X. The songs uncomplicated composition aims to delicately remind us of the youthful simplicity where we start life; a place that we often seek to return to along the tumultuous journey that life often unknowingly takes us. Amazing Grace (Grace Amazing) is Levi-X's debut song, which he worked on with his father, and is played with his older brother (aged 15) on guitar. Levi-X both sings and plays saxophone on this single. With his young voice soaring in all the right places and carrying the heartfelt lyrics with feeling beyond his years this is a beautiful rendition of the timeless classic.