"The Mezcaltones Release Single 'Wouldn't Last A Day'"
With the sun in their faces, the wind in their hair, and their tongues planted firmly in their cheeks, those genre defying, Alt-country, Tex Mex, Surf Rock Cowpunks, The Mezcaltones, present 'Wouldn't Last a Day' – part three of their "Modern Romance Trilogy".
A swampy guitar riff opens up this spaghetti western themed domestic hiccup. While our antagonists take verbal swipes at each other the rhythm section holds steady as the guitar slides between the flying plates, pots n pans… and barbs.
Co-written with talented songstress Dani Young, 'Wouldn't Last a Day' not only describes "Domestic Bliss" in three and a half minutes but also rounds out the Mezcaltones "Modern Romance Trilogy" with a modicum of acceptance, understanding and hope.
A duet from The Mezcaltones in an up tempo country rock format. Plenty of riffy guitars and some great call and answer male/female vocals – just think Nancy Sinatra and Lee Hazlewood doing Jackson. A foot tapper and a mood maker all in one.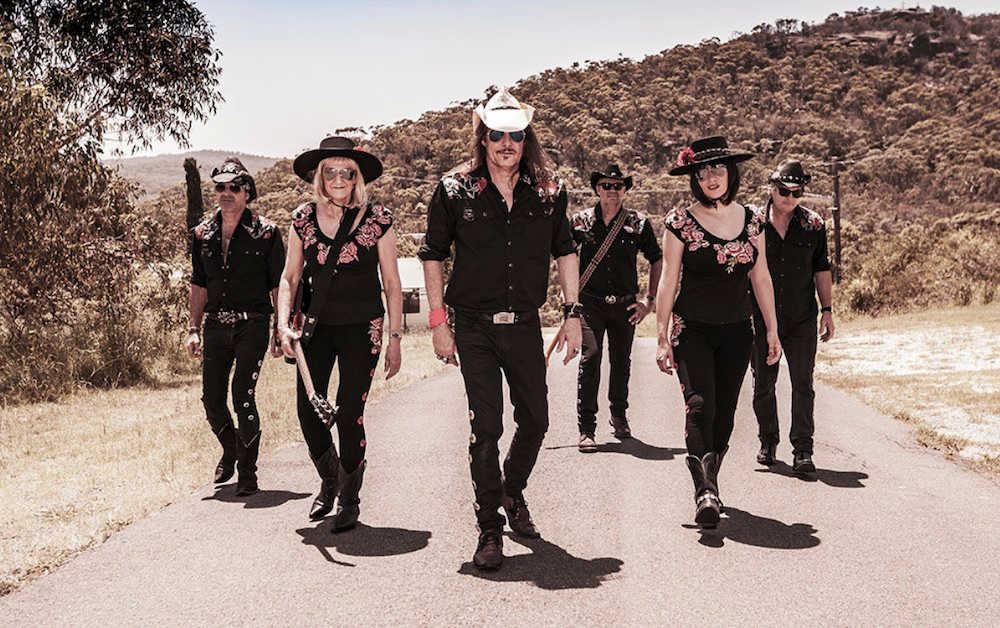 The Mezcaltones are a Sydney six-piece band whose aim was to put together a repertoire of obscure alt country/surf twang songs. They were found mostly on cult Mexican movie soundtracks and then matched with dance, cabaret and outrageous showmanship to form a unique and original show. Ten years and four albums later the Mezcaltones are one of Sydney's premiere live acts. With an impressive collection of original songs, the Mezcaltones are not only able to play venues that are traditionally for original bands only but are also able to put on three set shows at some of the more mainstream venues.
The Mezcaltones love playing festivals having performed at Groundwater CMF; Sydney Blues & Roots Festival; Dashville Skyline Festival; Blue Mountains Music Festival to name a few. They have also performed at seven Tamworth Music Festivals including this year where they performed ten shows in eight days.  The shows were a huge success and the band were booked for 2024 before they'd even left town. The Mezcaltones have also been booked for the 2024 Broadbeach Blues and Roots Festival in QLD.
Some of the Mezcaltones regular Sydney gigs include The Marrickville Bowling Club, The Union Hotel, Shady Pines Saloon, Narrabeen Sands, Collaroy Beach Club, Club Cronulla and The Orient Hotel.
Stream the single:
Out September 1 Foghorn/MGM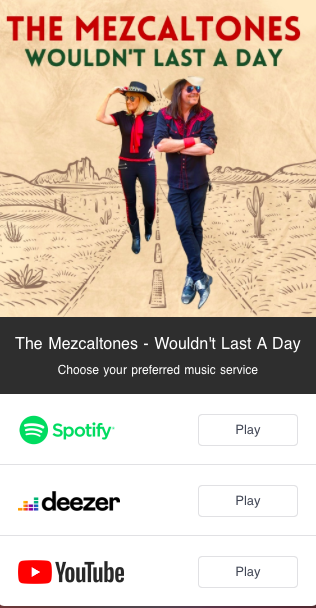 Connect with The Mezcaltones: