"The Sheyana Band Releases Single 'Big Hearts'"
Big Hearts is where Big Love comes from. A place where you use your Big Heart to look after your planet and each other. 'I was out of my comfort zone in unfamiliar territory when I worked on that complex riff and unusual tuning. I bunkered down in Penguin, Tasmania and wrote "Big Hearts" with a fine wine, channelling Greg Allman & Foo Fighters for inspiration.'
Big Hearts is a band favourite song on The Sheyana Band's 'Ricochet EP'. After the Covid restrictions eased, the band started working the song into shape in production sessions with sound engineer Russell Pilling. It went from beating it out on a cardboard box at rehearsal to pouring our heart and soul into the recording.
We recorded drums, bass and acoustic guitar at Red Robin Recording at Leith, Tasmania, getting that live feel down along with "no stress" recording sessions. The band recorded electric guitars in the loungeroom and vocals in the doorway of a tiny library at Studio 90 in Penguin. Big Hearts is more than Big Love, it's a higher love.
An outstanding recording effort with smooth and snappy production on this up-tempo single. Full band, rocky and catchy with a big chorus and riffy hooky guitars. Sheyana's voice cuts through the mix beautifully for the sing along chorus.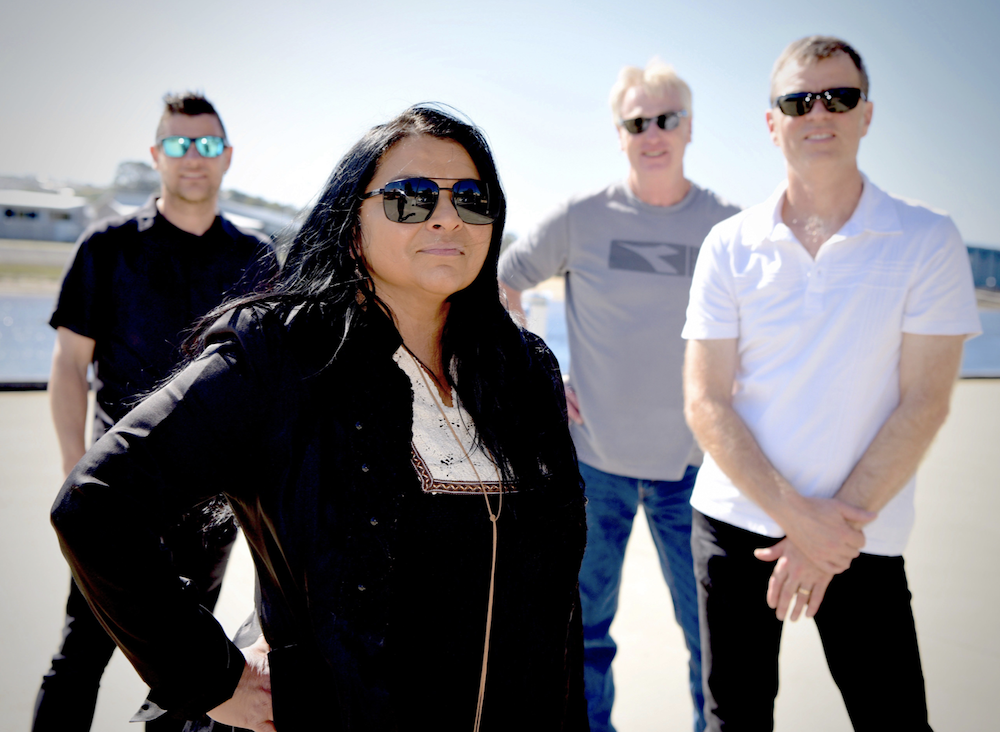 About
Influenced by the classics and drawing inspiration from their deep Tassie roots, The Sheyana Band are like a fine wine. A ripe fruity musical banquet, fusing stylistic flavours from Australian Rhythm & Soul, American Funk & Blues, English Pop/Rock & Punk, with a dash of Southern Country/Folk.
The Sheyana Band shake it up, roll it on the rocks, pour it in the groove and serve it with passion. Delighting audiences with an exciting delivery of powerhouse vocals, brilliant musicianship and heartfelt song writing, their captivating live shows have seen them share the stage with Australia's finest.
London born, Tasmanian based singer, songwriter and guitarist, Sheyana, has been hooked on music since early childhood. The soulful Celtic/Sri Lankan storyteller brings flavour to the table with her stellar band, featuring Wayne Rand on lead guitars/vocals, Dan Jeffrey on bass & Leigh Hill on drums/vocals.
Having national and international recognition and airplay, the band have supported Deborah Conway, Hoodoo Gurus, Neil Finn, Meg Mac, Mojo Juju, Gang of Youths, Renee Geyer, Diesel, The Angels, Kevin Borich, Ian Moss, Bill Chambers and Fanny Lumsden. Nationally they won "The Chris Wilson Award" for Emerging Act of Year" with their album Big Love in 2018.
The Sheyana Band received a top ten hit in Sri Lanka in 2015 with their single" Keep the Change", along with a Best Act nomination. Sheyana scored a blues award with the OzSong International Song Writing Competition in 2011 for her song "Two Birds", which also made it to the finals in "Fresh Air" ABC National Song writing Competition. The Sheyana Band are a favourite act at major Tassie events: Skyfields 2017-2018, Forth Valley Blues Festival 2018, Party In The Paddock 2018-2019, Fruits of the Roots 2019, Festival of King Island 2020, Red Hot Summer after party 2021, Junction Arts Festival 2021, and Riverbend Blues 2023.
Stream the single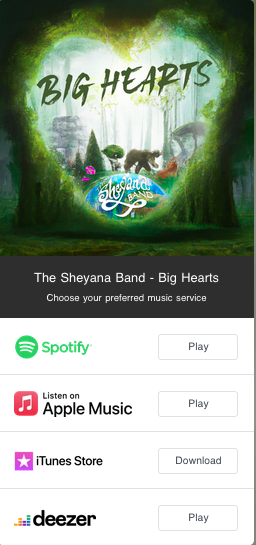 Connect with The Sheyana Band