"SLC May Playlist Additions"
Our May Playlist Additions include some varied tunes from new releases to keep you chilled during these strange times. We hope you enjoy, just click the images to listen to individual tracks or the actual playlist.
SLC Digital Expresso Playlist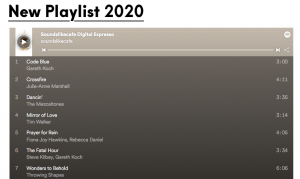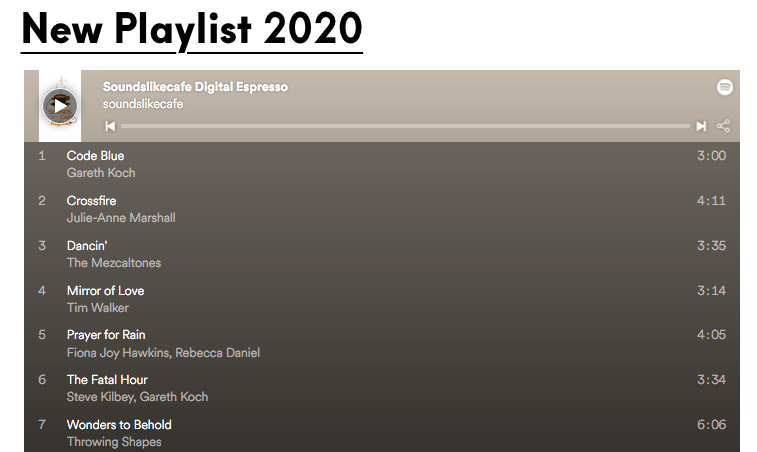 The songs are;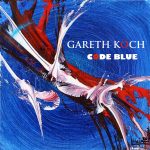 Code Blue by Gareth Koch(from the EP)
This is jaunty & upbeat featuring full band backing, Koch's Aria Award Winning signature guitar and tongue-in-cheek lyrics, but there are clues to an underlying seriousness.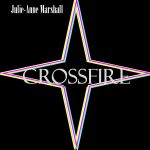 Crossfire by Julie-Anne Marshall (from the new single)
Julie-Anne's latest song release 'Crossfire' has her stepping into the dream pop genre. With her vocals taking on a whisper pop vibe in this song, she still remains true to her lyric driven evocative songwriting style. This diverse songwriter is showing that not only can she write across genre's but her vocals are more than able to traverse the genre divide.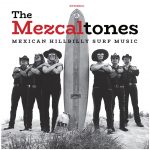 Dancin' by The Mezcaltones(from the album Hillbilly Surf Rock Music)
A song who's vintage tones and grooves lends itself to a time when lyrics had to be subtle but you still get the meaning. Another killer radio friendly tune from whats shaping up to be the bands best album yet.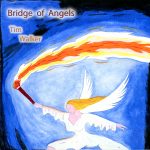 Mirror of Love by Tim Walker(from the album Bridge of Angels)
Tim's songwriting has truly come of age on this album and theres just so may good songs – this is another uptempo, hooky, and fun tune which even features an old school ragtime piano break.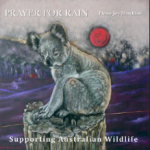 Prayer for Rain by Fiona Joy Hawkins and Rebecca Daniel (from the single)
Impressionistic neo-classical piano with ethereal layered vocals featuring vocals from both of the girls. The alto from Fiona and Rebecca is the Soprano. All proceeds from this song go to bushfire affected wildlife via the Billabong Zoo Koala Hospital.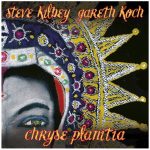 The Fatal Hour by Steve Kilbey and Gareth Koch (from the album Chryse Planitia)
Another deep and vibrant tune from this acclaimed album.
A much more laid back tune showing the other possibilities on the album this song starts with only guitar and voice, drawing the listener into the Kilbey/Koch world. When the drums and bass do kick in the whole thing moves up a notch and theres some great choral ear candy featured as well.
Wonders To Behold by Throwing Shapes(from the EP Tranquility Base)
The second playlist addition for this prolific WA Electronica Act. This tune will keep your interest and feet tapping throughout.