"Hussy Hicks & Raphael White – On The Boundaries"
With their new single Mutiny recently Premiered with repeat plays on Triple J Roots N All the Hussy Hicks are well pleased with their collaborative efforts on the new album. Teaming up with long time friend London based Producer Raphael White the girls have created a stunning new album that will surprise some but still maintains their folk and blues roots.They are currently on tour in the USA and head home next month to drop the record and head out for their Australian dates.(listed below)
For this album they joined forces with long time friend and musical collaborator Raphael White. Their trust in him as a producer allowed them to expand on their live sound and conduct some sonic experiments in his London studio. "Stylistically I guess the biggest difference between this and our last albums would be the layering; more vocals, more guitars, more time spent on production" says Julz. ""We tried not to be beholden to our live sound, to keep the tracks open to be able to grow in any direction. The way we found was best for that was to start each song by Leesa laying down a couple of shaker tracks (as we do live) so that we all had a solid foundation groove that we were all comfortable to build upon. We then sang and played all the different ideas we had for each song and left Raph with a bit of a sonic smorgasboard to play with.
 It's not a folk album, its not a blues album, its not an alt-country album but it still has bits of all our influences
wrapped up in there and we're super happy with the result."
The Hussy Hicks are also pleased to announce their upcoming Tour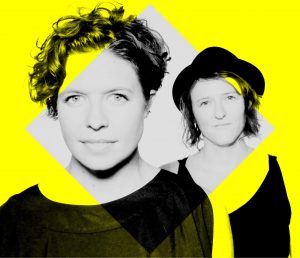 Nov 4 – QLD Leftie's Old Time Music Hall – Brisbane 5pm
Nov 8 – WA  Redcliffe on the Murray
Nov 9 – WA Settlers Tavern
Nov 10-12 – WA Bridgetown Blues Festival
Nov 14 – WA Perth Blues Club
Nov 15 – WA Clancy's Fremantle
Nov 17-19 – NSW Mullum Music Festival
Nov 25-27 – VIC Queenscliff Music Festival
Dec 1-3 –  NSW – Sydney Blues and Roots Festival Windsor
Dec 8 – NSW Tintenbar Hall
Dec 9 – QLD House with No Walls Eumundi
Dec 15 QLD Summertime Sessions in the Village – Gold Coast
Jan 19-21 – NSW Thredbo Blues Festival
Stay Tuned for more dates at
http://www.hussyhicks.com/en/news