"Throwing Shapes Feature Album Tranquillity Base"
Throwing Shapes Feature Album Tranquillity Base
Throwing Shapes is Fox Shannon. An electronic and Drum and Bass producer from Perth, Western Australia. Unique and forward-thinking electronic music. With influences from Pendulum, Sub Focus and Shock One to Disclosure, Deadmau5 and Slumber Jack.  
His energetic performances and catchy dance floor hooks have won him growing interest from community radio, with airplay around the country. And seen him feature on numerous compilation albums. And secure billing at local underground dance events, such as 'Reawakening'. 
Throwing Shapes latest release,the EP 'Tranquility Base' is now available on Spotify, Apple Music and most other streaming services.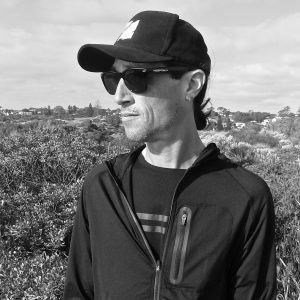 (Tim Fox Shannon)
Track descriptions:
Tranquility Base – (Mid to up tempo) The title track, is up lifting and euphoric. A truly majestic feeling to this track. Angelic choir pads floating over a rolling rhythm section. With synth leads in the chorus that lift you higher and higher. The song is about the beauty and fascination of creativity and fantasy, that we all possess.  
Demons Run – (Mid tempo vibe). A slightly deeper, introspective type track. The verses lend themselves to a sort of fantasy world that then drops away into a large space with a dominating bass synth, in the chorus. Gradually opening up to the more ambient, introspective sections of synth chords and leads. The title is taken from a Doctor Who episode called 'Demons Run, When A Good Man Goes To War'. 
Wonders To Behold – (Mid to up tempo) Beautiful piano chords that build to a catchy lead synth line in the chorus, with a positive and up lifting vibe but also somehow defiant and proud. It ends with a sort of marching beat. A triumphant feeling of overcoming struggle, on this track. 
Marauder –  (Up tempo) Is probably the heaviest track on the EP but it's also got the most funk and groove. A rolling, funky rhythm based verse which drops into a dark chorus of fat driving bass synths. The song gradually opens up to more melodic sections with a positive vibe and different chord changes, as synth lines and ambience builds the track to it's crescendo. All the songs on this EP gradually develop and evolve throughout course of the song and take you on a journey. And this track is no exception. 
Defiant, Yet At Your Mercy – (Down tempo) Is the mellow track with the deepest vibes on this EP. It begins with slow ambient choir pads, chimes and some atmospheric ear candy that builds and drops into sort of swing'ing beat and wide synth chords, that have a slightly sad, introspective feeling followed by a lead bass synth line that drives that feeling home even more. The song evolves further and you're introduced to a piano lead section which caries the main melody of the song and is a highlight of this release. 
Stream / Connect with Throwing Shapes