"Anirban Jee – New Single Will Above My Wish"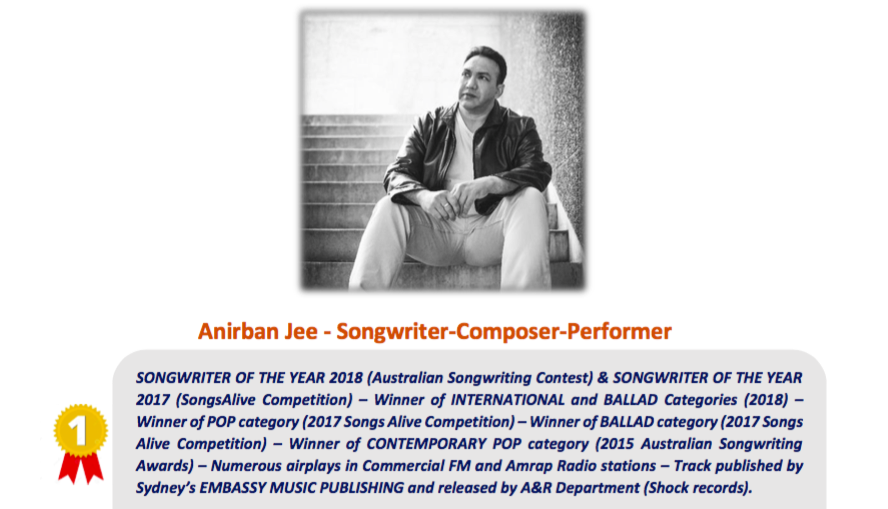 Just added to our playlist is this exciting new single from one of our favourite artists who has previously reached our number 1 chart position.
Will Above My Wish was penned, composed and performed by award winning singer-songwriter Anirban Jee. It was recorded, produced and mastered by Sydney's multi-platinum producer Steve Peach from Stereo Missile Recordings, Sydney.
'Will Above My Wish' is about realizing that sometimes our dreams or wishes remain unfulfilled despite our ardent efforts. But eventually through life's humbling experiences we realize that those desires wouldn't have yielded the best outcome for us. This makes us ponder whether there is some Will above my Wish that paves the possibility for something much better – Anirban Jee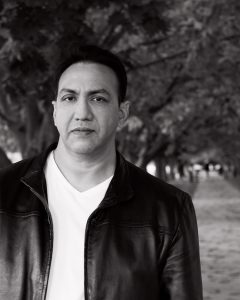 For Anirban Jee, his musical awakening spawned at the vibrant age of 12, when he received his first electronic keyboard. Heavily influenced by a diverse range of musical genres through the 80's and 90's, Anirban found himselfheavily inspired by pop icons such as Elton John, Richard Marx, Maxwell, Sting, Carol King and many more. During his teen years, AJ found himself dabbling in numerous tuition courses and on the back of many years studying Piano/Keyboard through school and university, Anirban had honed his musical growth to original songwriting, musical compositions, artist collaborations and performing.
In his early years of songwriting, Anirban managed to catch the attention of Australian music industry heavy weightproducer and 'song doctor' Matt O'Connor (Thirsty Merc, The Beautiful Girls) from the A&R Department, Sydney. Originally discovered from a rough demo, Matt O'Connor took Anirban under his wing to further develop and hone his craft.
His last two self-featured releases "Mayday" (2020) and 'Move Out' (2021) generated  positive and exciting reviews on online music magazines such as GongScene, Vents Magazine, Around the Sound, BMA Magazine and even pegged at #1 on Soundslikecafe Singles Chart!!
Anirban's current series of composition alone range from POP, Urban, Dance, R&B which feature a unique and un‐ patterned soulful infusion that's embedded in an expressive lyrical muster. Having recently worked with many sought after music producers such as Simon Cohen (Will.I.Am, Guy Sebastian, Vera Blue, Thelma Plum), Steve Peach (Icehouse, Marcia Hines, Sophie Monk), Adrian Hannan (Delta Goodrem, Gabriella Cilmi, Taxi Ride, The Androids), Sven Tydeman (Josh Pyke, Tina Cousins, Candice Alley), AJ's compositions and songwriting repertoire have resulted in numerous radio plays spanning both commercial and community radio stations across Australia.