"Diana Anaid – Leaving Town single and tour"
Diana Anaid – New Single – Leaving Town
Diana's new single , number 3 from the My Queen album,  is out now  and an East Coast Tour will follow taking in a few festivals such as Airlie Beach along the way. From this time last year when Diana opened for Adam and The Ants across Australia and New Zealand on the release of My Queen – (her first album in 7 years) things have gone from strength to strength.
I am super proud to announce the release of my new single Leaving Town.The single features three live and acoustic tracks beautifully recorded by Paul McQueen(SWAA). The heartfelt music video (out in October) by Northern Rivers artist Kerry Negus further highlights the emotive and courageous lyrical content of the album, focusing this time on climate change, the drought, corporate greed and personal inner peace. I am so humbled by the amazing creatives who have thrown their weight behind the new My Queen release, helping to make it one of my defining albums, emboldening and bolstering my personal and creative growth and inner strength"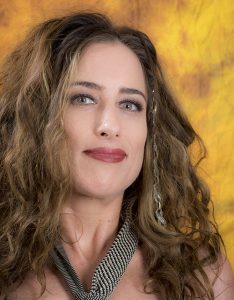 The Leaving Town Single  features 3 intimate Acoustic Bonus Tracks"Better Girl", "Into Your Heart", "Leaving The Country" recorded earlier this year live in the studio for an Aussie Music WeeklyRadio Special.
The Single is also available on CD as part of the current My Queen Full Length CD LP available at all good music stores
Co-written with longtime guitarist Nathan Correy,produced and mixed  by Aria Award Winning Steve James and mastered at Metropolis London, the album has earned high praise such as
"Anaid's luscious and rich vocals are tones for the soul.. The excellent production and mastering makes this record stand out from the crowd."
Reviewed by FVReviews August 2018
"A gorgeous mixture of pop, indie rock, blues and folk…A timeless classic. My Queen possesses an intense array of color to it, proving Diana to be a master storyteller".My Queen review by Beach Sloth 2018
The single is on the current soundslikecafe digital playlist so you should catch it in a cafe.
If you just can't wait the direct link is here