"JayBird Byrne Releases New Single 'The Wolf'"
Once upon a time, long ago. A bright, young, determined pup named Jackman witnessed his first full moon. He was at the tallest mountain within seconds to try and notice this new unknown silver ball in the sky, but he could not reach it; no matter how high he jumped, he couldn't. Eventually, he lay down, tired from his antics.
However, the moment he dropped, he heard something. It was a wolf howling. Jackman had never socialised before, and although it was a scary step, he needed to make this step. Slowly he stood up, and with all the energy he could muster, he shouted his life stories into the night.
JayBird: 'In this song I am using my guitar instead of Jackman's howl to tell his stories. Jackman is a German Shepherd with almost unlimited energy who wants simply to run free. He is also a gardener, worker, protector and strangely enough, a master thief (with an uncanny ability to find and steal anything and everything of value). This song is a reincarnation of his perks, quirks and totally unique personality. The rapid and consistent tempo represents his heartbeat, the whammy bar noises represent his howling, and the first solo simulates his sharp teeth tearing through anything you value. I do hope he settles down.  Hopefully, my song sets him up for that with a soft section that feels like he grows wise and becomes a mentor to other young dogs just as naughty as him.'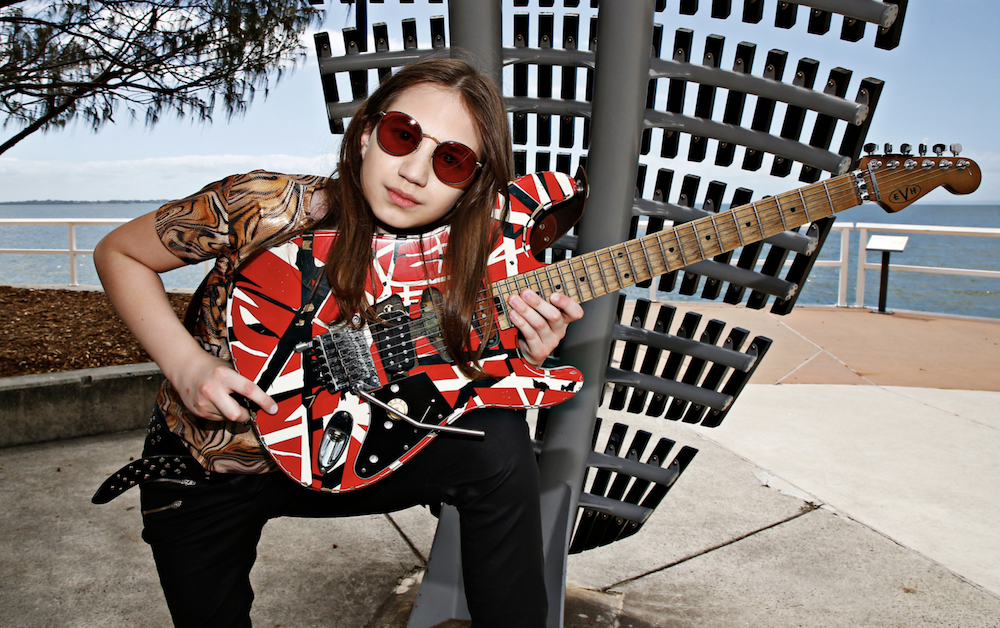 JayBird Byrne, a 13-year-old guitarist, has been captivating audiences with her extraordinary talent since she started playing the guitar at the age of 8.
Her passion for performing is matched only by her unwavering dedication to practice, making her a rising star in the guitar world. Under the guidance and mentorship of Simon Gardner, JayBird has refined her technique and honed her song writing skills, benefiting greatly from his expertise.
Drawing inspiration from legendary guitar virtuosos like Eddie Van Halen, Randy Rhoads, Steve Vai, and Joe Satriani, JayBird has developed a unique style that showcases her admiration for these influential figures.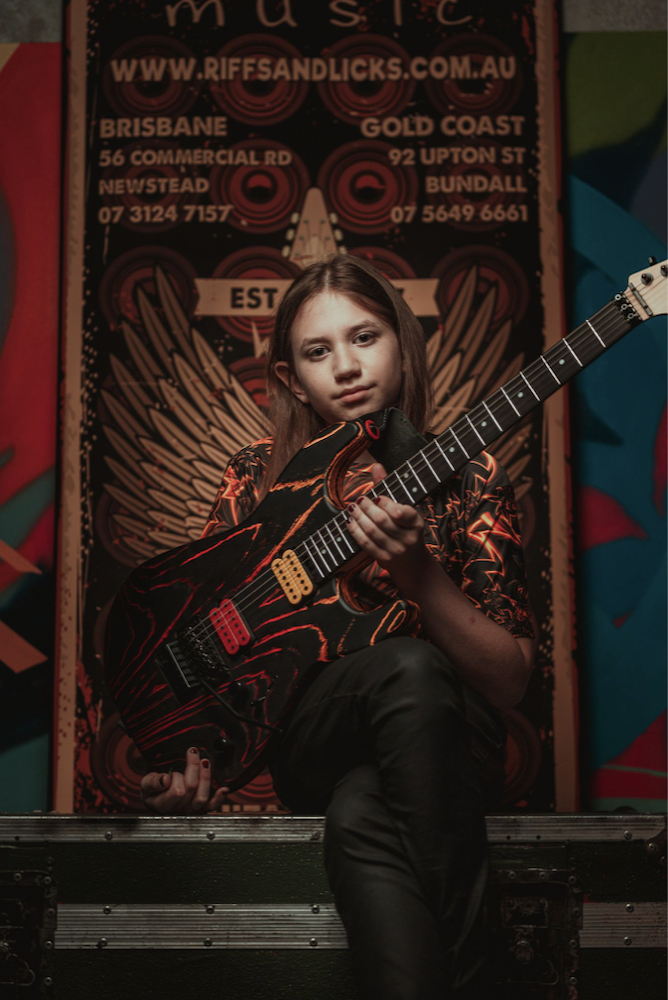 Her debut single, titled 'Convergence', received widespread acclaim, earning her the prestigious First Prize with Honours at the International Youth Music Competition in the Modern & Contemporary Category. The judges praised her composition, describing it as "impressive work at such a young age".  They also commented on the excellent balance of instrumentation and texture, and highlighted her remarkable precision and mastery of the guitar.
Despite her tender age, JayBird delivers performances with an intensity and spirit that surpass her years. In 2022, she secured the coveted title of 'Best Guitarist' at the RockFEST competition, leaving the judges astounded. They hailed her performance as "fantastic" and an absolute showstopper, acknowledging her incredible energy and mind-blowing level of ability.
JayBird Byrne is undoubtedly a force to be reckoned with, and her musical journey is poised to captivate audiences worldwide.
Stream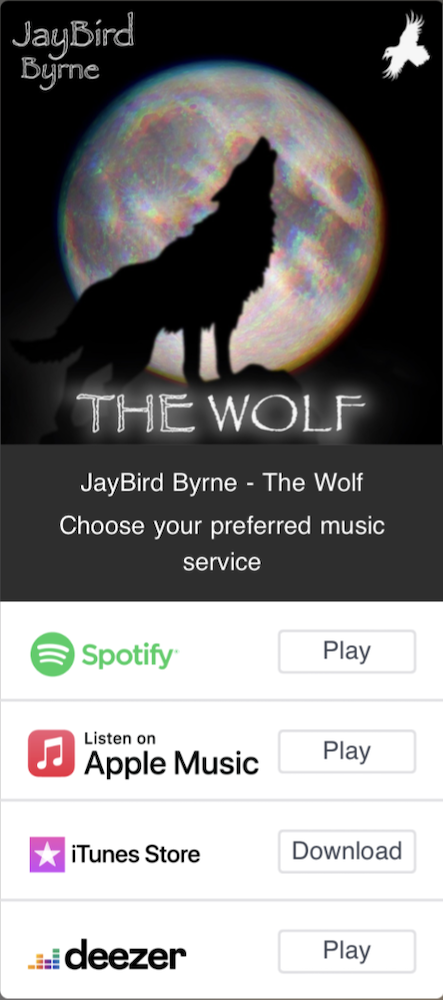 Connect with JayBird